INTERNATIONAL FORUM "REINTEGRATION TOOLKITS – BRIDGE INTO THE NEW LIFE AT HOMETOWN

" Dece

mber 12, 20

20, 

London, United Kingdom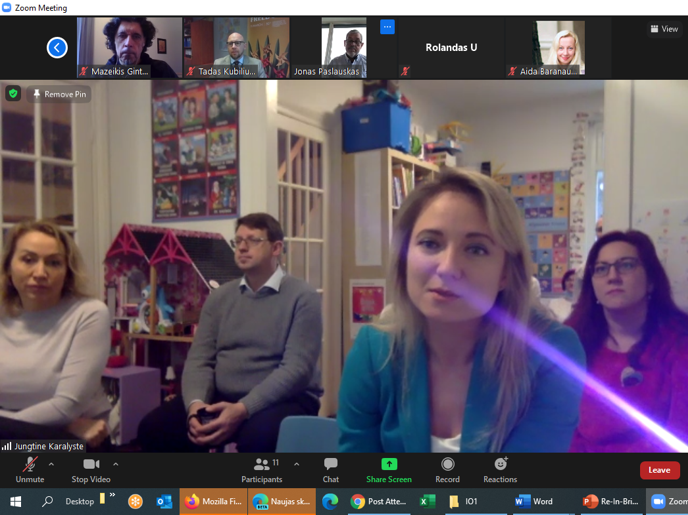 ____________
INTERNATIONAL FORUM "REINTEGRATION TOOLKITS – BRIDGE INTO THE NEW LIFE AT HOMETOWN" December 12, 20

20,

Hommersak, Norway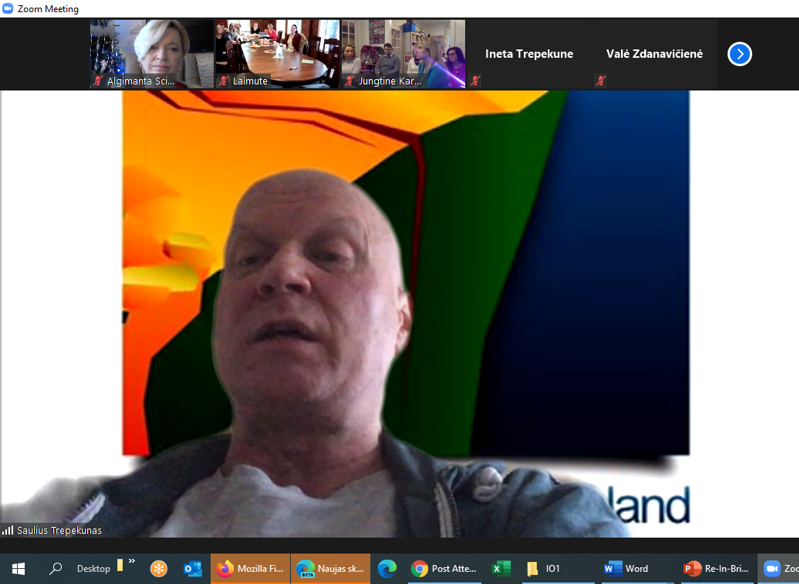 ____________
INTERNATIONAL FORUM "REINTEGRATION TOOLKITS – BRIDGE INTO THE NEW LIFE AT HOMETOWN" December 3-4, 2020, Alytus, Lithuania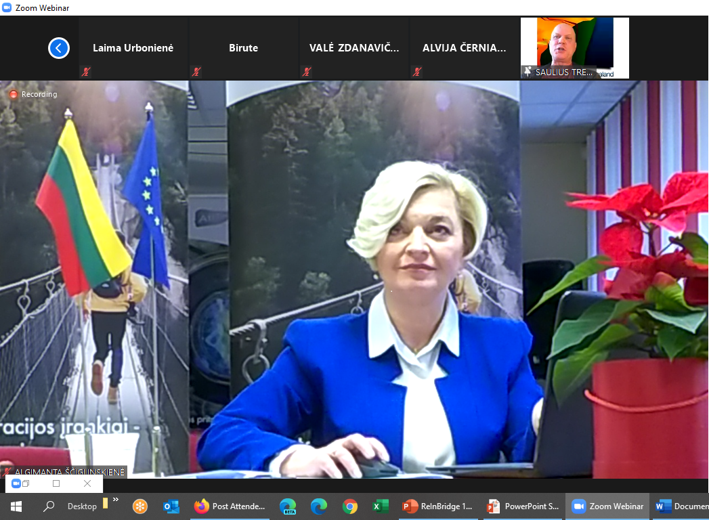 ____________
"SOCIAL INTEGRATION: Acquisition of housing. Investments. Insurance issues. Recognition of qualifications." November 13-15, 2020 London, United Kingdom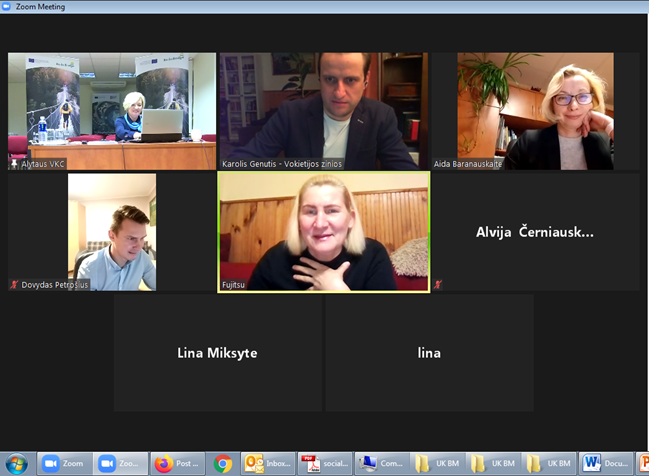 ____________
Blended mobility staff training in Norway "Labor market issues" 30 October – 1 November 2020 Hommersak, Norway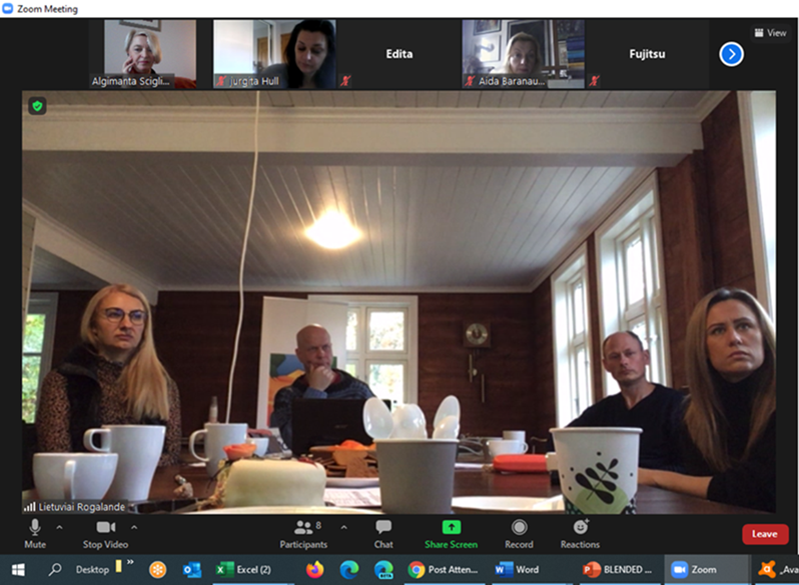 ____________
Blended mobility staff training in Lithuania "General Competences. Business startup "July 4-6, 2020 Alytus, Lithuania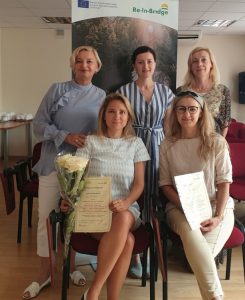 ____________
Presentation of project activities in Alytus city municipality, November 21, 2019, Lithuania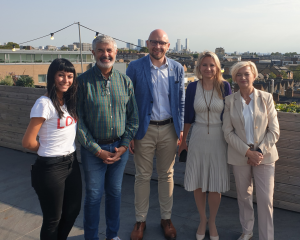 ____________
Presentation of project activities in Alytus city municipality, November 21, 2019, Lithuania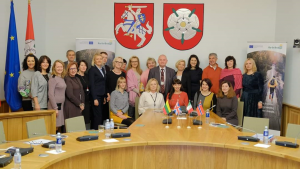 ____________
Round Table "General Competencies. Business Start-up " November 19-21

2019, Alytus, Lithuania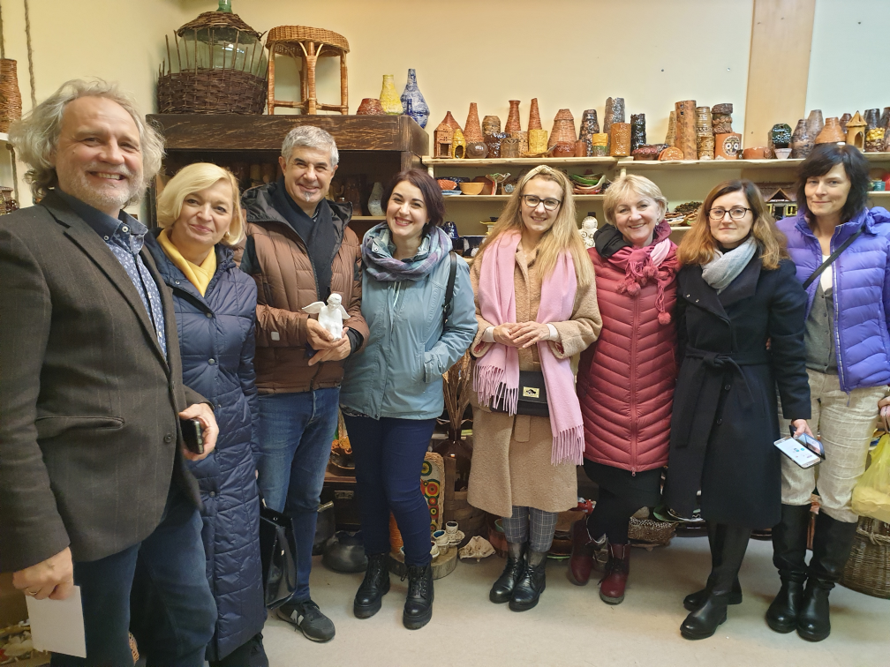 ____________
Round table "Social Integration Problematic" September 20-22, 2019 London, United Kingdom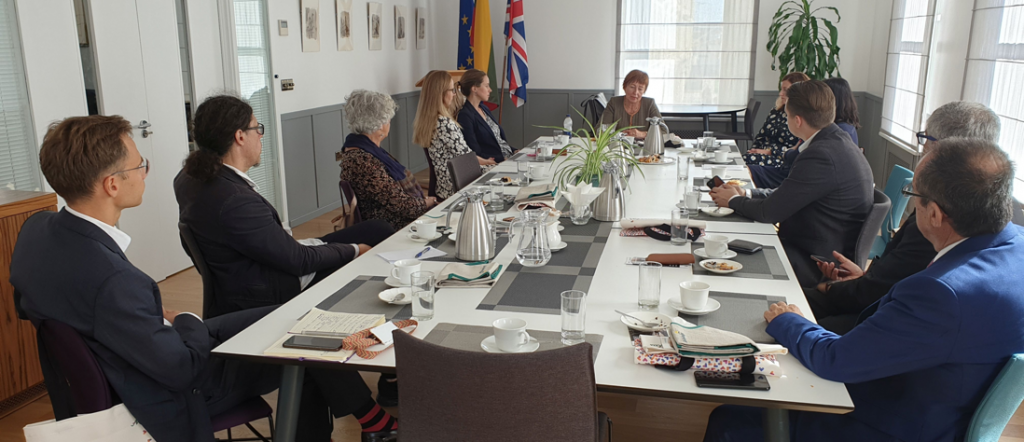 ____________
Round table "Building a new life with new human capital. Psychological support." 2019 06 08-12 Rome, Italy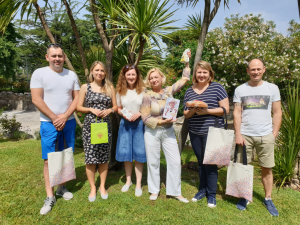 ____________
International Partners Meeting, May 25 – 26, 2019, Rome, Italy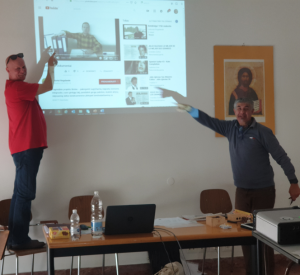 ____________
Round table "Labor Market Problematic" May 7-9, 2019, Stavanger, Norway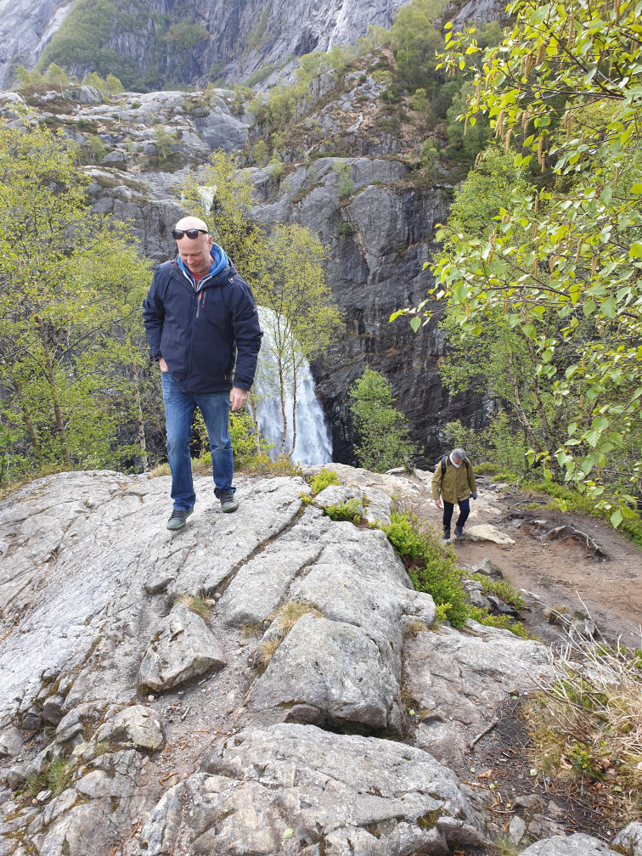 ____________
Discussion tables to identify reintegration issues, from March 8, 2019 to May 8, 2019 Alytus, Lithuania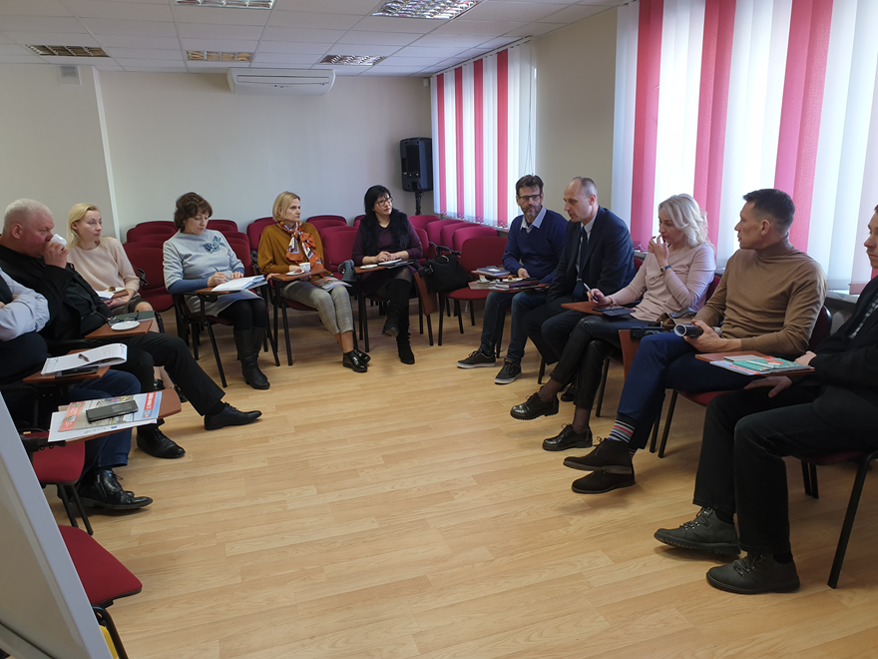 ____________
Project partners meeting in Alytus on 23rd ˜– 24th of

NOVEMBER, 2018



"REINTEGRATION TOOLKITS – BRIDGE INTO THE NEW LIFE AT HOMETOWN"
No. 2018-1-LT01-KA204-04703/ Duration: 2018 10 01 – 2020 12 31/ Project financed by EU
Alytus Business Advisory Center together with partners: Lithuanian Association UK LTD, Lithuanian Society in Rogaland and Italian Association of non-formal education PROMETEO,
– invites you to participate in the Erasmus+ KA2 Strategic Partnership Program project "Reintegration Toolkits – Bridge into the New Life at  Hometown" / RE-IN-BRIDGE / Nr. 2018-1-LT01-KA204-047038.
Project is directed to identify and  to transfer of good experience at educational sector for preparation of reintegration programs and toolkits for emigrants, who are coming back to their hometowns.  
The main goal of the project – to facilitate the integration of the families of emigrants returning to their home country, sharing best practices, to promote cooperation with local Lithuanian communities from Alytus, Norway, United Kingdom and Italy, to develop cooperation between local, regional and national public and private sectors of educational and training institutions and organizations.  
 The activities will be directed for solving REINTEGRATION problems as: 1.SOCIAL INTEGRATION problematic:
2. GENERAL COMPETENCES problematic:
3. INTRODUCTION TO THE LABOUR MARKET problematic:
4. PSYCHOLOGICAL HELP problematic:
5. BUSINESS "START UP" legal system in Lithuania (establishment of company, taxes, support services, etc.).
6. COMMUNITIES OF RETURNED PEOPLE problematic.
7. CREATING of NEW LIFE with NEW HUMAN CAPITAL problematic.
Project target groups:
– The communities of Lithuanian emigrants from London (UK), Rogaland (NO), Roma (IT);
– Non-formal adult education organizations from Alytus region;
– Employees of training and education centres in the partner regions;
– Educational institutions and organizations from partners regions in Norway, United Kingdom, Italy and Lithuania.
The main activities of the project:
1. PARTNERS MEETINGS in Lithuania, United Kingdom, Norway, and Italy.
2. INTERNATIONAL ROUND TABLES – staff training for identification of reintegration problematic sectors and sharing of good practice.
2.1. The title: SOCIAL INTEGRATION. GENERAL COMPETENCES PROBLEMATIC .
2.2. The title: COMMUNITIES OF RETURNED PEOPLE, NEW LIFE WITH NEW HUMAN CAPITAL.
2.3. The title: BUSINESS START-UP in Lithuania (legal system of business: establishment of company, taxes, support services, etc.)
2.4. The title: INTRODUCTION TO THE LABOUR MARKET. PSYCHOLOGICAL HELP ADAPTING.
3. "REINTEGRATION TOOLKITS" as learning / teaching / training material audiovisual material prepared: accordingly 7 problematic sectors.
4. BLENDED MOBILITIY of ADULT LEARNERS EDUCATIONAL PROGRAMS
5. "MAPPING DOCUMENT OF THE ABILITIES FOR THE REINTEGRATION"
6. DISSEMINATION. INTERNATIONAL FORUM "REINTEGRATION TOOLKITS – BRIDGE INTO THE NEW LIFE AT HOMETOWN" in Alytus (Lithuania).
PARTNERS OF THE PROJECT : 
Alytus Business Advisory Centre ( Alytus, Lithuania); http://www.avkc.lt

Lithuanian Association UK LTD (London, United Kingdom);

Lithuanian Society in Rogaland (Hommersak, Norway); https://lietuviairogalande.no
PROMETEO association (Roma, Italy). https://asprometeo.altervista.org